Hearty and Tasty Meals at Traditions of Hanover
At Traditions of Hanover, we know that access to healthy and nutritious meals combined with knowledge about making the right eating and lifestyle choices can result in healthier and happier lives for our residents. That's why our experienced chef prepares high-quality, and nutritious foods while providing low sodium and no sugar options. During the summer months our chefs even utilize the fresh herbs and vegetables grown in the Traditions of Hanover garden.
We know that taste is important too, which is why our chef works with our residents to offer the foods they crave. We host monthly kitchen meetings and hosts cooking demonstrations, which allow residents to participate in the upcoming meal planning to offer additions or changes to the proposed menu. The chef will even recreate your personal recipe for the whole community to enjoy.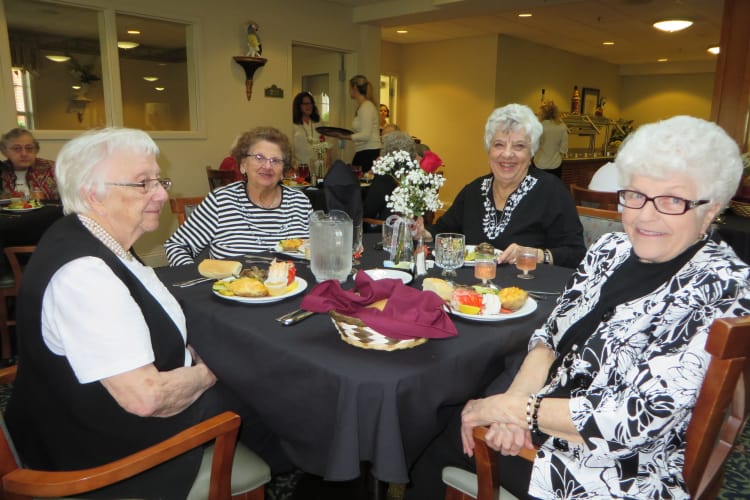 Special Events and Themed Dinners
Residents are welcome to entertain friends and family at Traditions of Hanover since this is their home. Let the team know and we'll make all the arrangements.  
Our chef often prepares special, themed dinners centering on a particularly tasteful food or seasonal event.
It's a difference you can feel